Primula scotica, grown from seed by Sharon Bradley.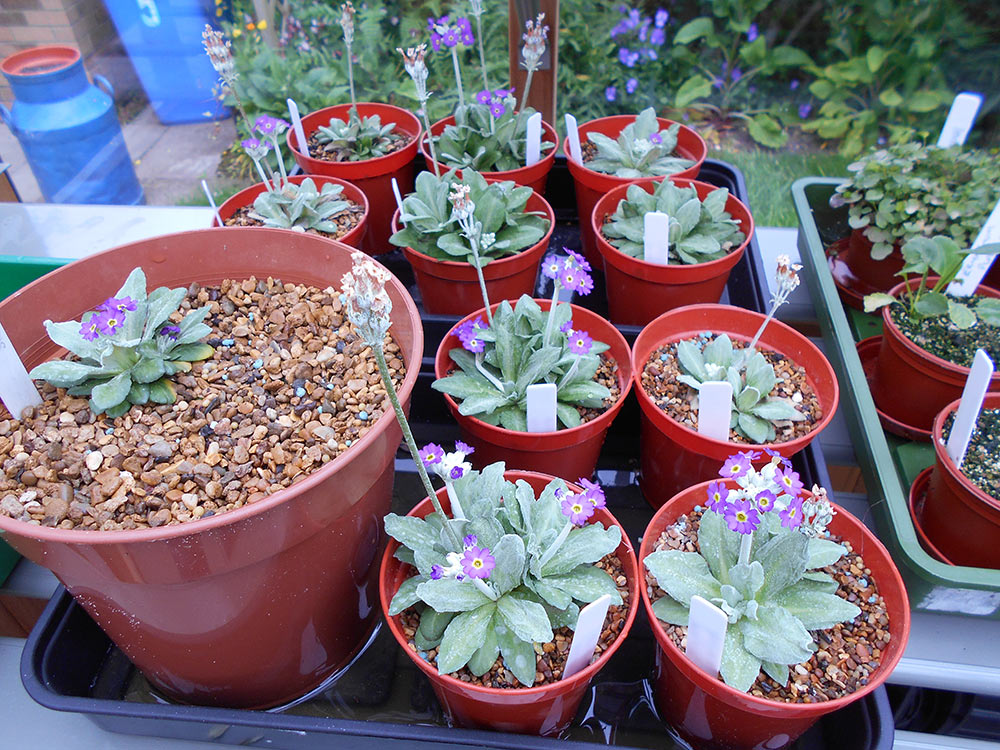 Viola riviniana – Hazel Morris

Visiting a friend near Gatehouse, we were out walking her dogs up a rough track in the Galloway hills on a glorious day just before Easter, when I spied a tiny flash of purple nestling between two clumps of wild primroses.  Stepping carefully into the muddy ditch and bending over as far as I dared, I marvelled at the beauty of a single tiny dog violet, its petals perfectly formed and opened towards the sun.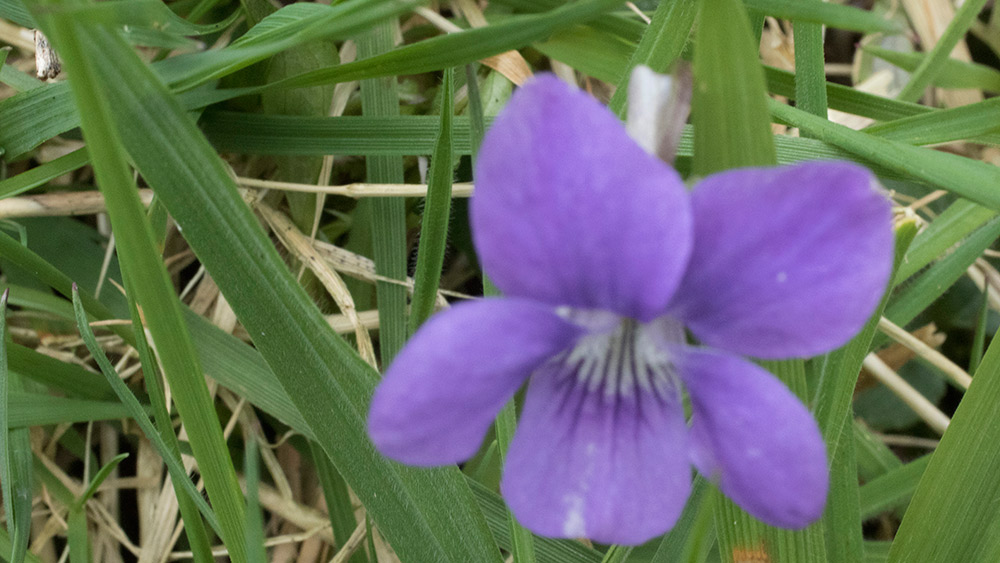 Rounding a bend a little further on, we came upon dozens of them dotted all over a large section of the bank, protected on one side by the deep muddy ditch and on the other by a thick layer of overhanging brambles.  It was at that point that inspiration hit me, and I realised that this might make a suitable subject for suitable subject for my entry for the Flora Scotia exhibition.  But could I get enough information to make it possible for me to record and paint this tiny delicate subject?  Looking at the profuse array along that particular section of the track, I felt that as there were plenty specimens growing well, this would allow me to pot up two carefully, and take them home to observe, paint and identify.  This we did, and while I braved the ditch and brambles to pot them up with plenty of the soil they were growing in, my husband set up his camera and photographed the best examples which I pointed out to him.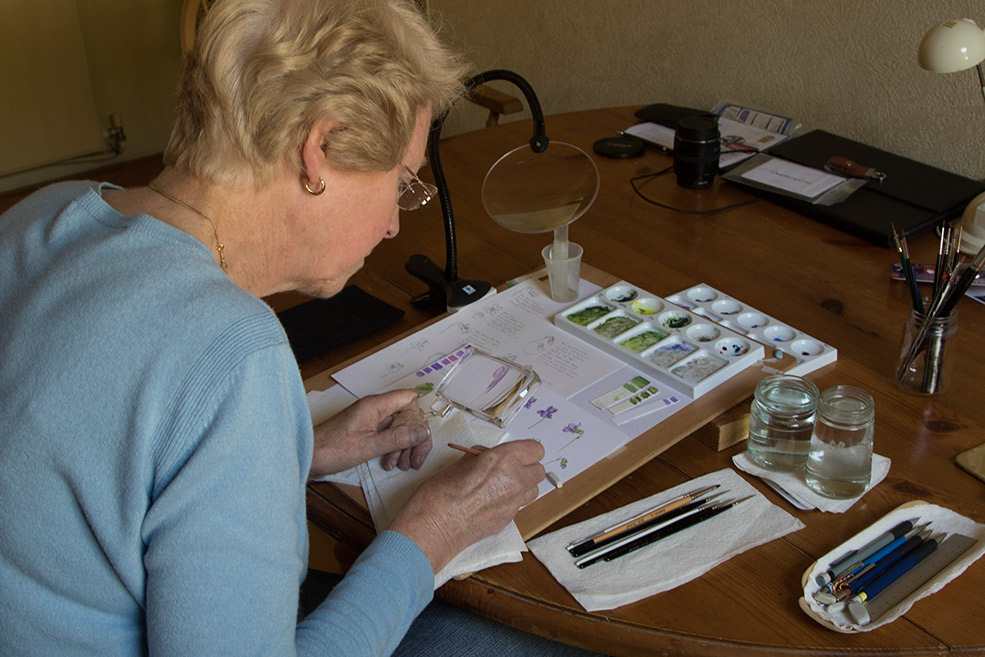 The potted specimens are continuing to thrive on my windowsill at home, and I have managed to paint several more heads from bud through to fully open.  In the summer, when I have recorded and painted all the information I can about the plant, and perhaps even collected some seed, I hope to return them to the same bank where I found them.
Cirsium vulgare – Janet Watson
I took up botanical painting in my retirement after teaching. I was one of the first students to take the RBGE Diploma in Botanical Illustration. About a year after the first graduation at RBGE, Chris Beardshaw, who presented us with our diplomas, asked each of us to illustrate one month of his monthly articles in the English Garden magazine. I was asked to illustrate a spear thistle and earwigs (2 separate illustrations) for the Sept. 2012 magazine.
I searched round the countryside between Doune and Dunblane where I live and found that the farmers cut them down. Eventually Alexa Scott Plummer (another Diploma guinea pig) gave me a huge spear thistle growing on her land in the Borders. It was a huge plant which more than filled the refuse sack in which I had to get it home. I potted it up in a very large pot. I made a drawing quite quickly but I spent nearly a month trying to paint it in watercolour. I just couldn't get the fuzzy effect of the numerous hairs on the leaves. Eventually I tried coloured pencils and completed the illustration in less than one week!
I'm a keen gardener and I grow most of the plants I paint in my garden. In recent years I've painted commissions of fungi, Primula auriculas of various kinds, hellebores, snowdrops and the Madame Gregoire Staechelin rose. I'm also proud to have painted Thymus vulgaris for RBGE where it is housed in the Botanics Cottage. Most of my work is done on commission.